Bet9ja Registration
Bet9ja is always honest with customers and offers high rates, licensed games, and beginners' tips. If you play casino games and are a sports lover, try your luck with Bet9ja and enjoy the gambling process and the money you get in the end. Read on to find out how to join this bookie.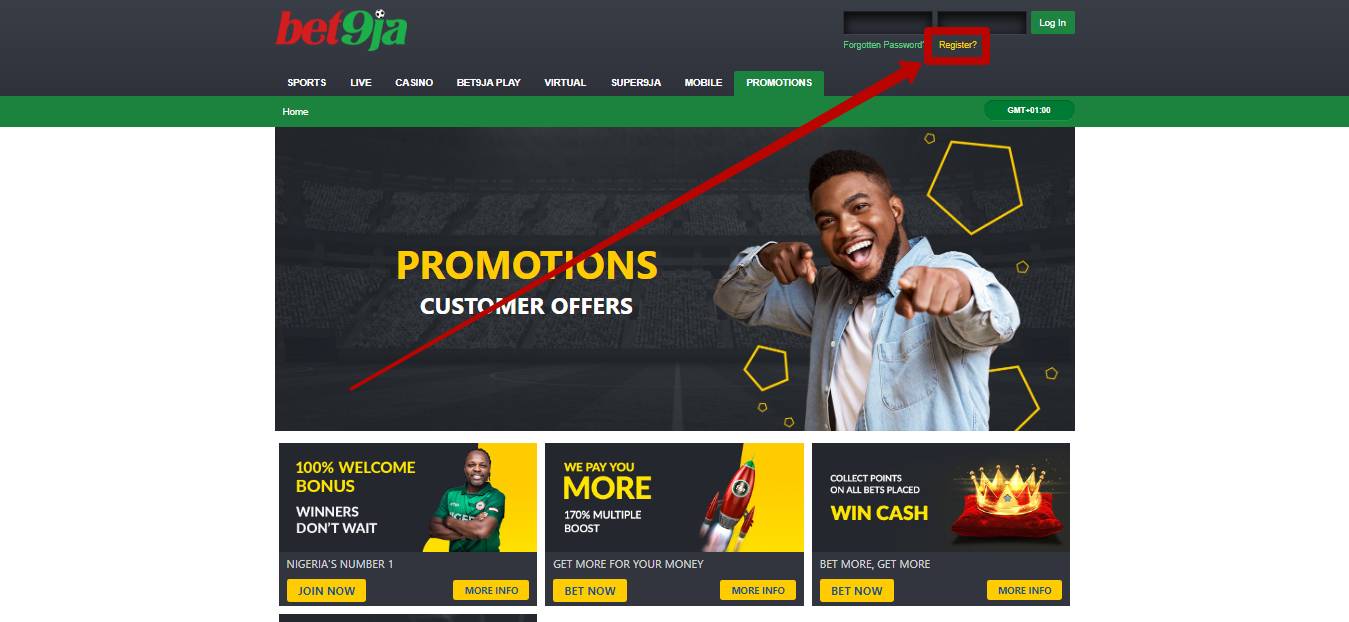 How to Complete Bet9ja Registration?
Bet9ja is a legal online bookmaker and is safe to join. The company developed a highly secured system for the users' accounts and all their personal information. Bet9ja registration is essential to start betting and is easy to complete.

step 1

Activate Our Promo Offer

Don't waste a chance to receive a 100% welcome bonus on your first deposit with our special promo offer. We talk about this bonus in detail in our article Bet9ja Bonus.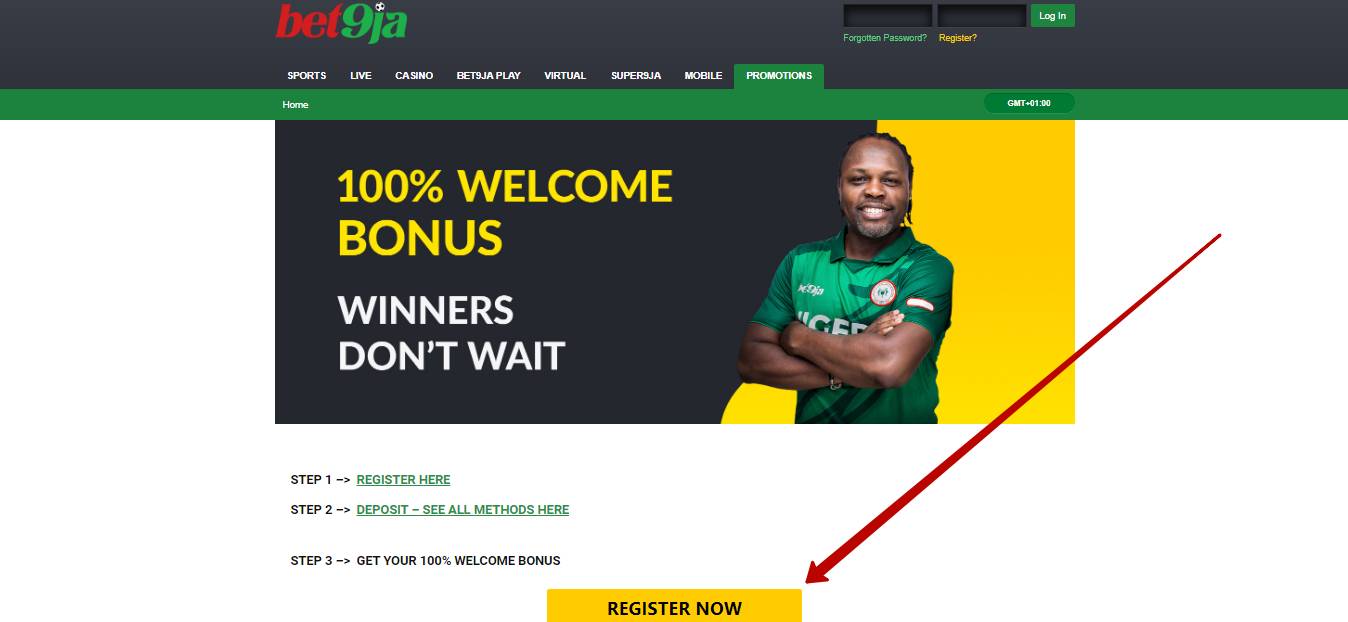 To qualify for this promo, you will need to click the "Make a Deposit" button (placed lower on this page). The Bet9ja main page with an activated promo code will open in a new window.
step 2

Start the Procedure

You will see a "Register" button in the top right corner of the page. Click on it.
step 3

Specify Your Personal Information
Email
First Name
Last Name
Date of Birth
step 4

Add a Promo Code

This step is optional, as you don't need to enter a promo code to take part in our Bet9ja welcome offer. To qualify for this offer you simply need to register by our link.

Provide Account Information
Username
Password
State
Mobile number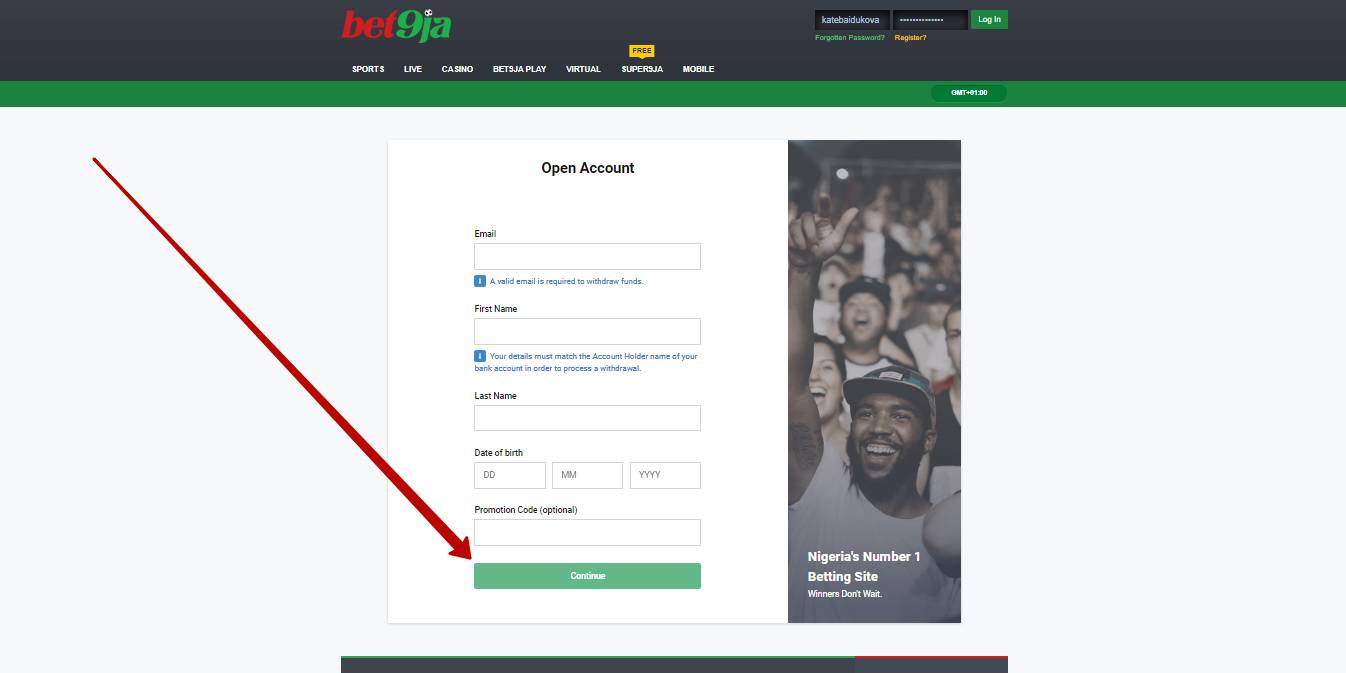 step 5

Complete Bet9ja Registration:

Now you can read the company's T&C's and acknowledge yourself of Bet9ja's Responsible Gaming Policy. Click the "Create My Account" button to complete the registration.

After you have learned how to register Bet9ja account online, you can get full access to all products. During the registration, it is crucial to enter reliable data: your real name, surname, and contact details. Any information provided during the Bet9ja registration is not disclosed to a third party. After you are registered, you can login Bet9ja.

How to Complete Bet9ja Login?
The next step after you have successfully registered the Bet9ja account is Bet9ja login:
step 1
Open the main page of Bet9ja official website. You will notice a login form placed in the right upper corner.
step 2
Enter the password and username that you chose during the registration.
step 3
Click the green "Log in" button placed next to the form.
You can recover your password by clicking the "Forgotten Password?" link under the login form. You will need to provide the email or phone number used during the registration.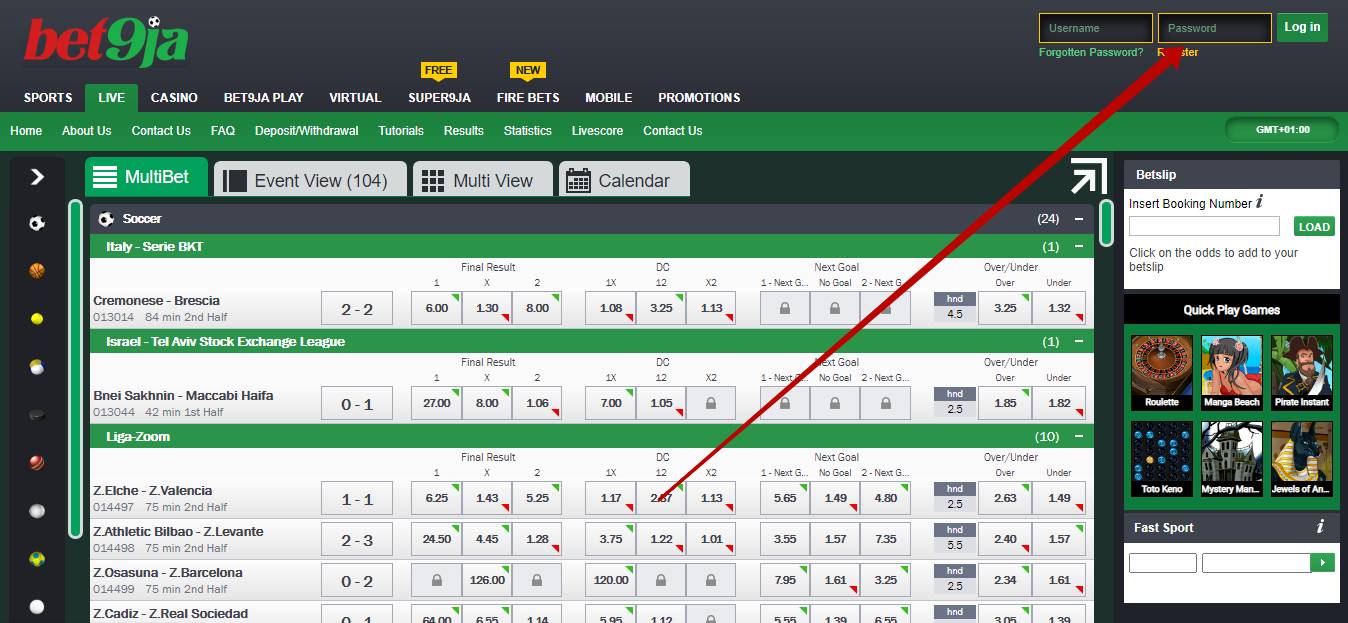 Bet9ja Account Verification
The next step is verification, during which you will be asked to provide passport details, to avoid possible misunderstandings during the payment procedure. You can withdraw money only if you have provided your real data and verified it.
To verify your account details you will need to contact the support service and send them pictures of your valid documents (passport/ID card).
How Can I Deactivate My Bet9ja Account?
Perhaps you need to take a break from gambling? Contact the Bet9ja support service and let them know you want to deactivate your account and for how long. Freeze it temporarily or delete it completely – the choice is yours.