1xBet Registration
1xBet welcomes new clients with generous bonuses. For these very reasons, thousands of bettors decide to register on 1xBet official website. 1xBet registration and 1xBet login processes are effective and easy to complete. It literally takes minutes to become a 1xBet bettor.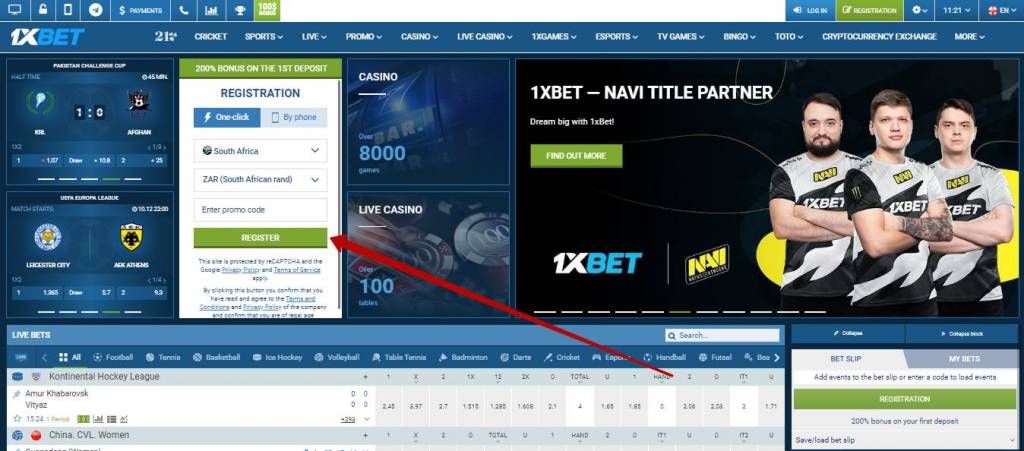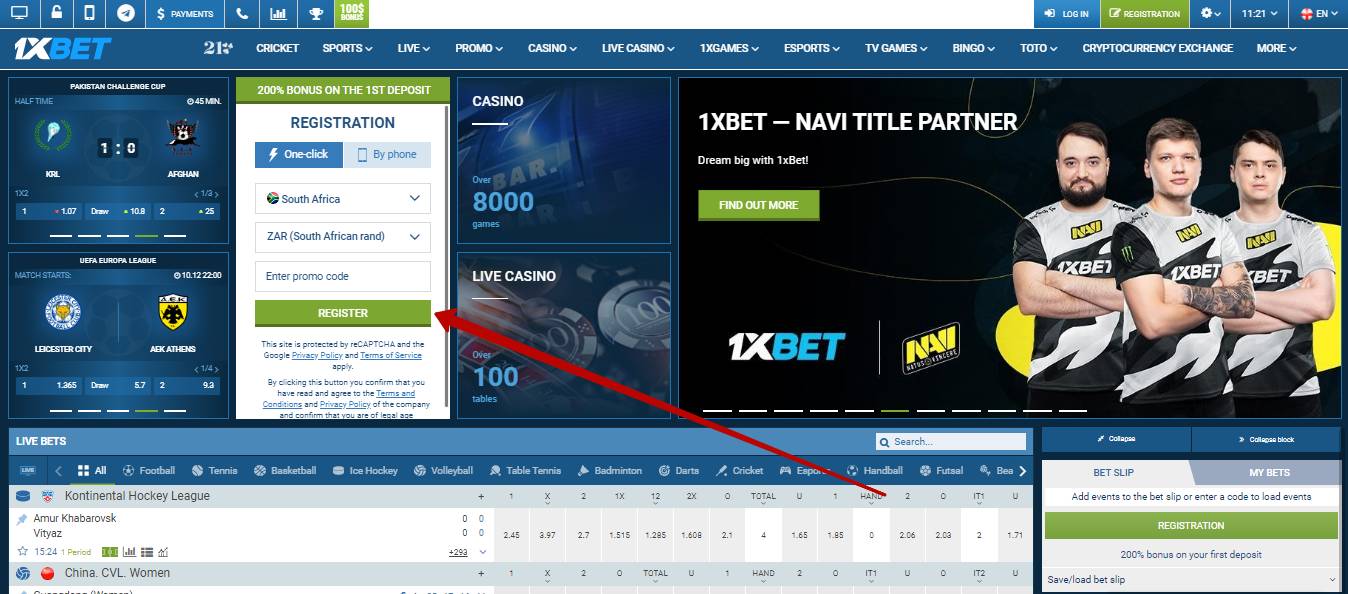 Complete Guide for 1xBet Registration
1xBet English in Africa understands how challenging a registration process can be. For this very reason, the bookmaker developed multiple ways to create an account. The players can alternatively decide to use an official website or an application to generate the player's profile. Both ways are efficient.
step 1 Start the Procedure
To start the registration procedure, you will need to open the official 1xBet website in a separate window. Click the "Make a Deposit" button from our article, and it will happen automatically. The green "Registration" button can be found in the top right corner of the page. Click on it, and you will see a pop-up window with a 1xBet registration form.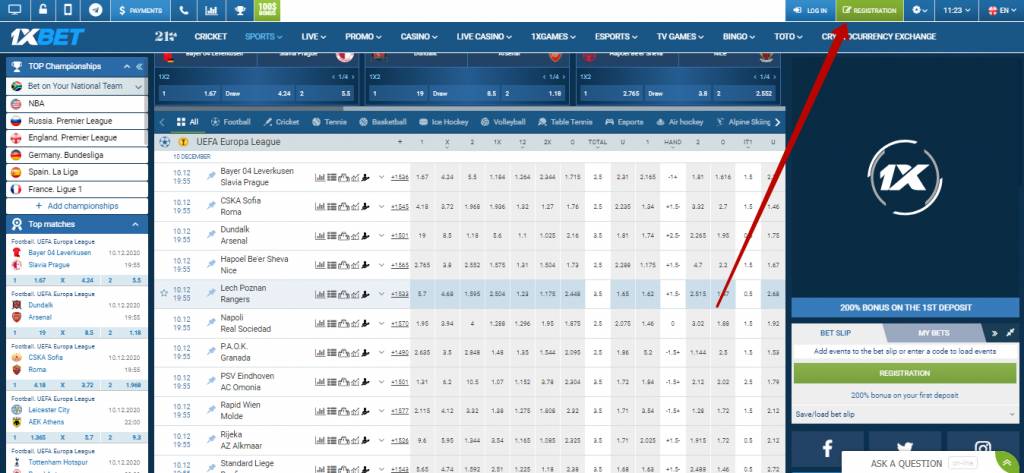 step 2 Choose the Registration Method
You can choose to sign up in 4 different ways:
In one click
By phone
By email
Via social networks and messengers
step 3 Specify All Necessary Information
Depending on the registration method you prefer, you will be asked to fill in different fields.
Registration in one click implies providing such information: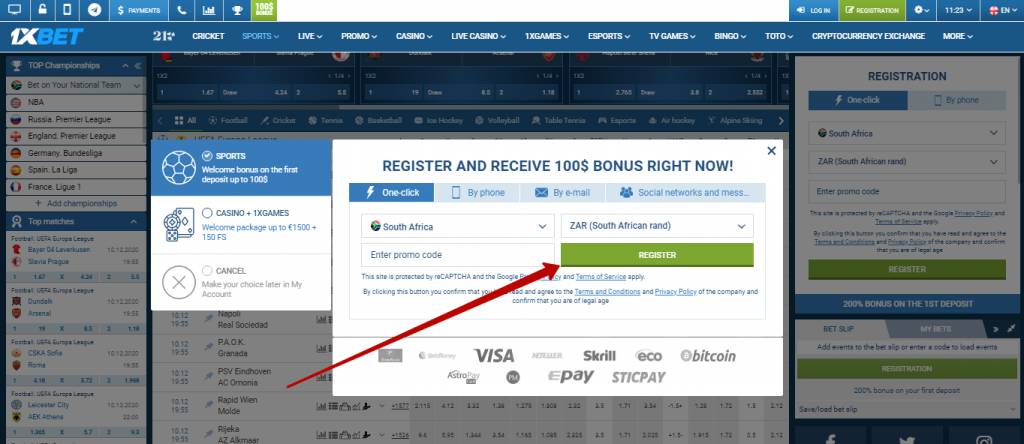 To register by phone, you will need to share your:
phone number
confirmation code (will be sent to your phone in a text message)
currency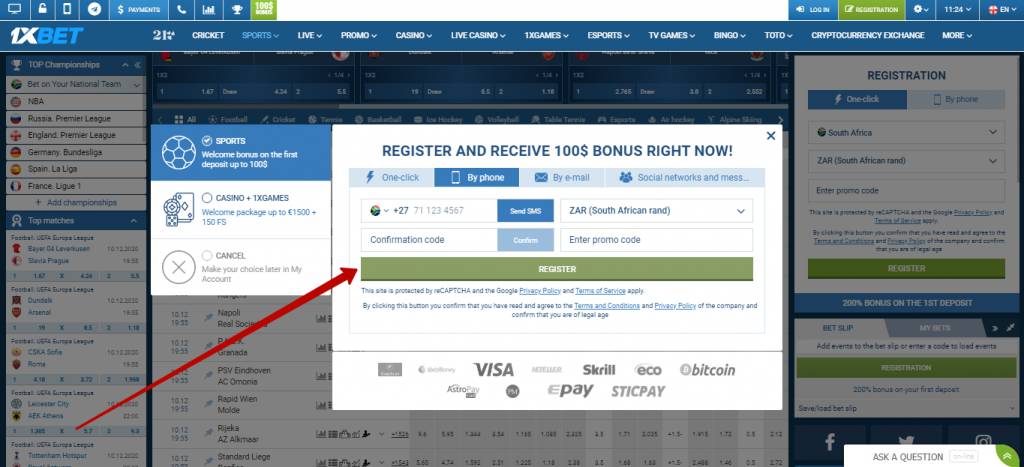 To register via social networks:
log in to your account on your favorite social media
choose a currency
When registering by email, you will need to fill in such fields:
Country
Region
City
Currency
Email
Phone number
First Name
Surname
Password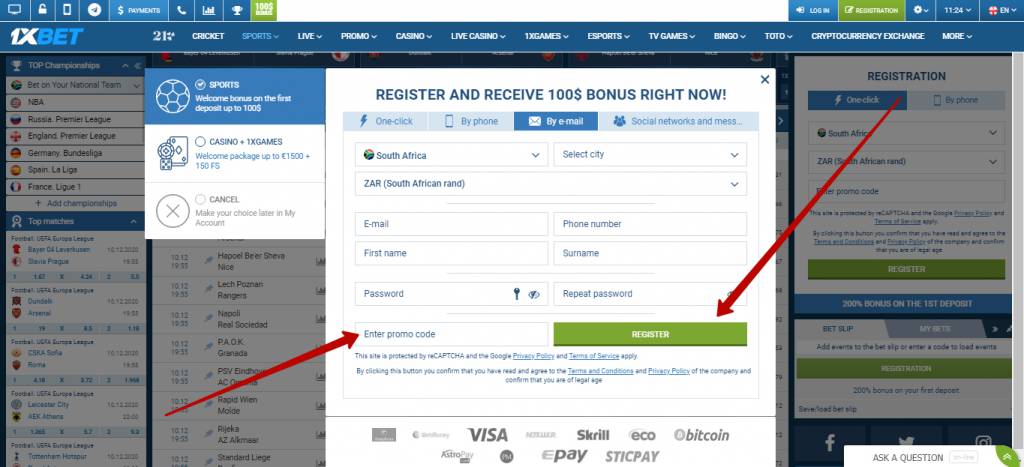 step 4 Add Our Promo Code
Don't hesitate and claim an exclusive bonus from 1xBet! Only with our promo code, you will have an opportunity to receive a 100% match on your first deposit up to $144. You can find out more about this fantastic promo offer from our article called "1xBet Bonuses."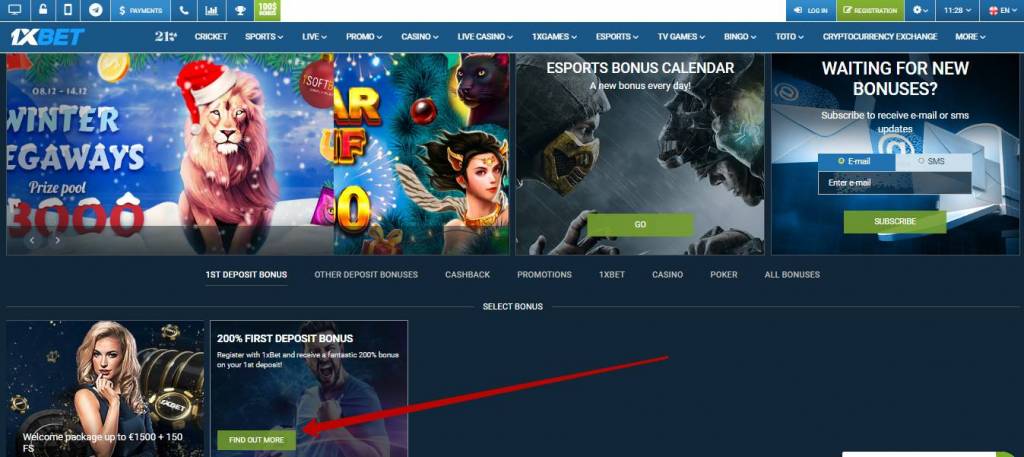 To take part in the offer, you will need to:
find our exclusive promotional code here and copy it;
paste a code into the "Enter promo code" field in the registration form;
choose a "Sports" bonus from the options on the left of the registration form.
step 5 Complete 1xBet Registration
Click "Register" button to complete the registration. By doing so you also confirm that you've read the T&C's and Privacy Policy and agreed to it.

Seamless Login with 1xBet
1xBet understands how important it is for bettors to log into a personal account within minutes. Even minutes can cost players money. For this very reason, 1xBet allows the players to log in with a username and a password only.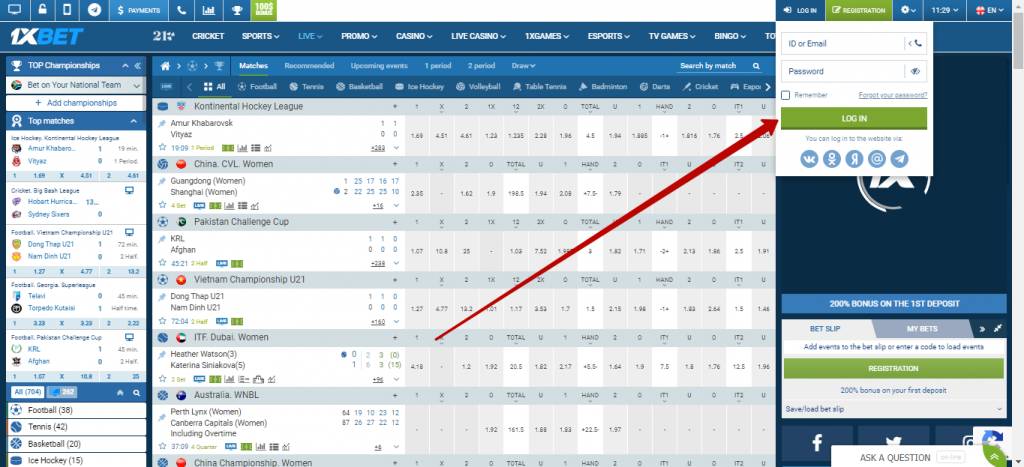 step 1
Open the main page of 1xBet and find a login button in the right upper corner, next to the registration button. Click on it.
step 2
In the pop-up window, fill in the fields:
Login (ID, phone number, or email)
Password
step 3
Access your personal account by clicking the green "Log in" button. Alternatively, you can log in via your social media account.
If you forgot your password, you can easily recover it by opening a login window and clicking on "Forgot your password?". You will see a window with recovery instructions. Enter your email or phone number used for registration in the intended field and press "Create a new password."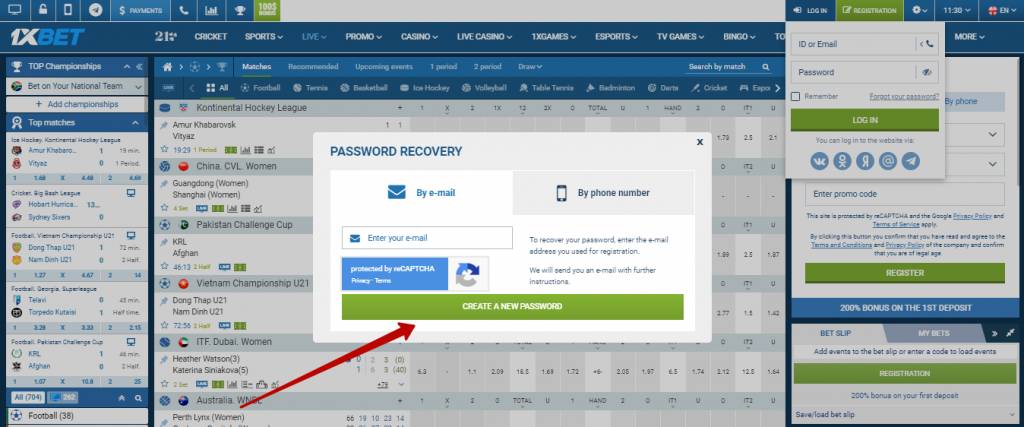 1xBet Africa made the login process possible from all types of devices. Bettors can choose to log in from a computer. Alternatively, it is possible to download the app and execute login from a smartphone or a tablet.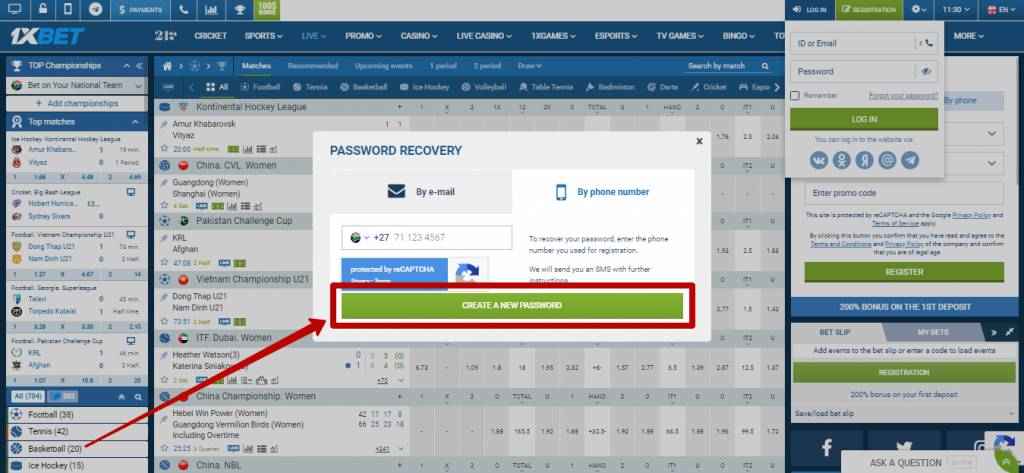 1xBet Account Verification
The account verification is necessary for withdrawals on 1xBet. The procedure exists solely to protect your personal funds from scammers. The management of the bookie may request you to send copies of your ID card/passport or other documents. They may also ask you to conduct a video call as a part of the verification process. Normally it takes up to 72 hours for the management to review the documents and come up with a verdict.
How to Delete 1xBet Account?
If you want to delete or restrict your personal account, you can send the request to [email protected]. The account can be restricted for a week, a month, 6 months, or a year. Only a fully verified account can be restricted or deleted. In case you haven't verified your account yet, you should attach a copy of your passport/ID to the email.
See more: 1XBET Ethiopia